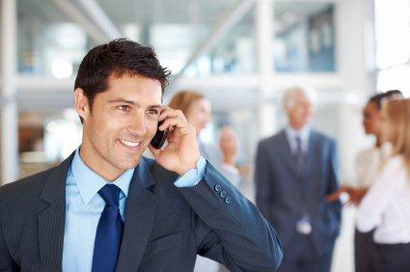 Younger generations shying away from their desk phones could have sparked the beginning of the end for the landline telephone.
Not only the young but most of us are extremely happy using our personal mobile phone, it is such an important part of our lives that we would rather leave our wallet at home than our mobile! So no wonder it is predicted that by 2017 over 85% of business personnel will be using their personal mobile for work – a trend already fast gathering pace.
The process of giving a phone a dual personality with work apps, contacts and data on one side and personal apps, contacts and data on another is well on its way, but Comtel International with their new Comtel One service have already solved the issue of separating business and personal phone calls.
At the point of making a call you can simply select the number you want to call from; your personal mobile number or one of your business numbers thus giving you complete call control from just one device.
Businesses are already seeing BYOD and Comtel One as a distinct advantage and a "game changer" in how the business operates.
No longer does the salesperson have to call the client from his personal mobile number, or be tied to the desk, each of which has massive implications to the business. Comtel's patented technology allows you to use your mobile to deliver your business numbers to clients using the mobile GSM network, giving you crystal clear call quality, 100% connectivity and true mobility, all at no additional cost, as opposed to Wifi or VoIP based solutions.
We are all aware of the freedom that the mobile can give business. Comtel One has taken this freedom to another level. International calls made through Comtel are now so cost effective you won't think twice about making calls, and of course calling from your mobile you can call from anywhere, be it in your office, at home or on the road.
Imagine the benefit of making a call from your mobile with the option to call from any of your business numbers. The good news is there is no need to imagine, discover Comtel One now and welcome to the future.